Favorite Albums of 2020
Here's a list of some albums I really got into in 2020! There's no ranking here, these are sorted by artist name. If you didn't see my favorite songs list, it's available here.
The Portland rapper's latest album is a pretty solid run of stand-out singles coupled with some nice touches like a monologue about the death of Kobe Bryant and a touching song about his mom (a must for any established rapper imo)
The second album by this DC power-pop group is catchy and way too short. I recommend putting it on repeat to fix that.
In theory this is a collection of cast-offs, but I found it to be the Baths album I listened to the most. That may just be because it sounds to me the most like the album Abysma that the same guy released under his other project, Geotic.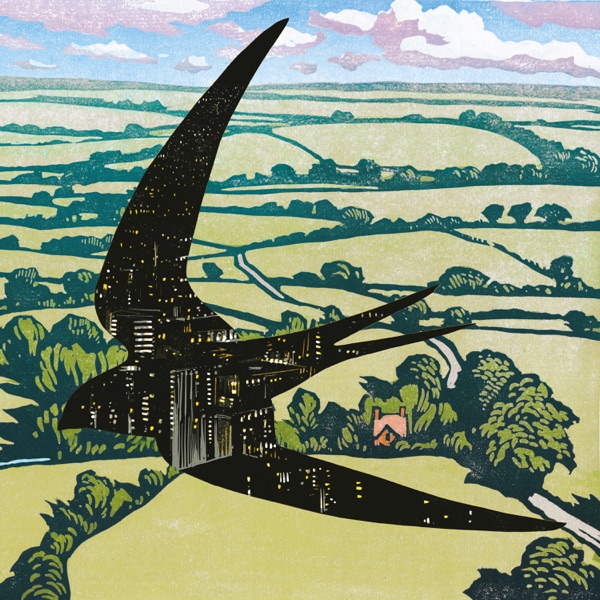 Extremely chill vibes, wonderful for summer afternoons spent alone in your backyard.
This is my favorite album of the past few years. I'm a little bit surprised it didn't get talked about more; pretty much everyone I recommended it to said they liked it a lot. It's a debut release and I'm really excited to hear more from them.
Christian Lee Hutson - Beginners #
Hutson had a brush with virality early in 2020 when he helped out on the Reply All episode about the hunt for a lost earworm pop song from the 90s, performing the version reassembled from the podcast episode's protagonist. Gretchen and I had seen him just a few months before that in 2019 when he opened for Okkervil River at Mississippi Studios and we had learned that he was a songwriting partner with Phoebe Bridgers. We had advance single "Northsiders" on repeat from that point on, and the whole album held up to the high standard set by that song.
Denzel Curry & Kenny Beats - UNLOCKED #
This mixtape wears a little bit thin after a while, but the creativity and the energy is infectious when you first hear it. The songs rely a little bit too much on repetition for my tastes, but I do like to put it on occasionally to hear Denzel Curry do his best DMX impression.
Dogleg is a band I've been so excited about ever since hearing this album's first single "Fox" (and yes, those are both Smash Bros references)—I went back and found their first two EPs on Bandcamp and listened to them a lot, and this album manages to hold the same energy. They got some notice and it gave them some budget to release a few really great music videos, including a spot-on Clerks tribute for the track "Wartortle" (look, they know what they like, okay)
When "New Rules" came out in 2017 it was a pretty constant request around my house, making its way onto both our "in the car" playlist and also the regular music video rotation. That album cycle included a few more solid singles like "IDGAF", but I wasn't really prepared for this new album to be as good as it was. The disco vibe is really great and feels exuberant in a year where that was pretty necessary.
And then there was a whole album of club remixes, and what can I say? I put this on a lot this year to work to. I am grateful for the ability to edit the album, though, thanks to one remix that features the sound of a truck backing up for something like 4 minutes straight. Maybe I'm just too basic to enjoy that kind of thing?
This album came along right as the weather was cooling off and we had made it past the 10 days of fear we spent inside wondering when the AQI would drop below 400. It's short and sweet and if you like singer-songwriter stuff you should just check it out.
This album! I listened to this album so much, and I always found it way too short, so I was glad when they posted a re-issue on Apple Music that included a bunch of extra tracks and remixes and stuff. It's joyful and fun and harkens back to some really fun indie dance music from my 20s, M.I.A. and Robyn and Santigold and that kind of thing. It's definitely the album I would have played while having people over... if I could have done that.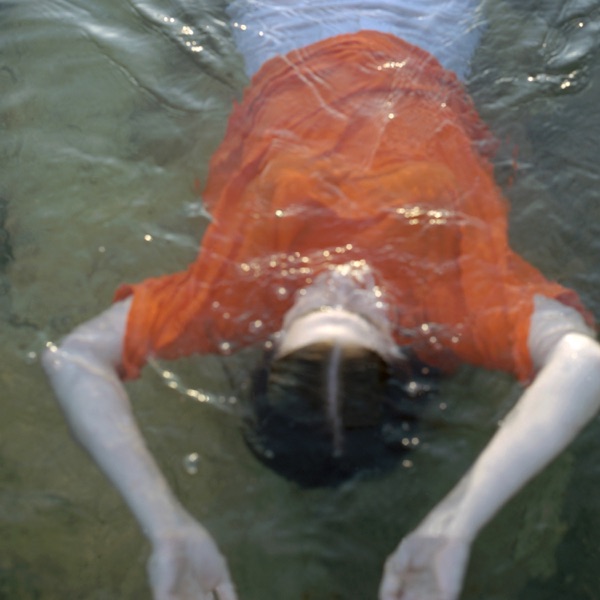 Gia Margaret lost her voice and recorded one of the best instrumental albums of 2020! Your fav could never.
HAIM keeps leveling up with each album they put out. This one is so good, and nicely complements Vampire Weekend's last record (which they worked on). I'm often able to listen to albums over and over again without ever listening to the lyrics, but this one was worth listening to carefully, picking up references, jokes, and deep thoughts.
Another ambient record that I just... put on a lot, Inventions is a collaboration between two guys who are known for making very different kinds of instrumental music-- Mark T Smith of Explosions in the Sky (best known as "the soundtrack to Friday Night Lights") and Matthew Cooper of Eluvium (who makes intricate, careful, ambient and neoclassical records at a frankly shocking pace). Inventions is very heavily built around sampling and looping sounds, building these big collages, and this third album isn't much different. This one reminds me a bit of Four Tet in some ways, and this is a good companion for Sixteen Oceans, an album I didn't listen to quite as much but still enjoyed.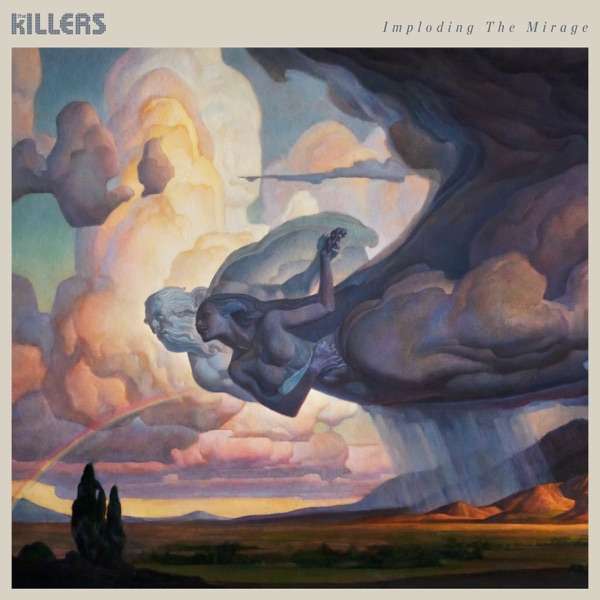 Look, here's the thing—this is basically a whole-album Springsteen pastiche, but it works, and it's great to turn the speakers up real loud to, and pretend that you're hearing these songs as batters walk out at an MLB game. The companion album to Georgia's Seeking Thrills, I had this one on repeat a lot at the start of the year. Lots of team-ups and vibes. This was very much a "let's start the work day" kind of album.
If you're not familiar with the Mouth Sounds collection of mashup albums, this might not be the best one to start with, but it's still got just a stunning number of "wait, did he just" moments that rewards careful listening (especially with headphones). It's kind of absurd at this point that there are four albums of this somehow both meme-y and yet mindblowingly skilled composition.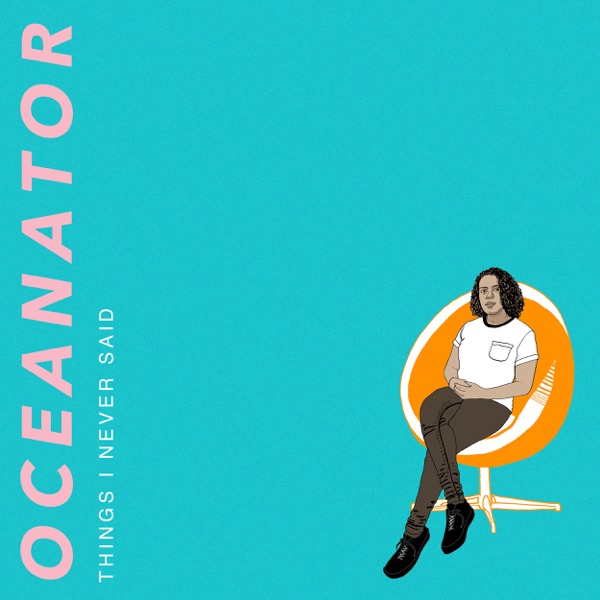 A really impressive debut from Oceanator. Solid vibes and great bass lines. Worked well between the Bad Moves and Cartalk albums.
I've listened to most of Peter Bjorn & John's albums over the past decade as they've come out, and usually there are a couple good songs that I find catchy, but this might be their best one since their breakout "Writer's Block" (yes, the one with "Young Folks"). There are a lot of very good songs and many of them were just as persistent, with riffs from "Music", "Rusty Nail", and "Reason to Be Reasonable" sticking in my brain for weeks.
Phoebe Bridgers - Punisher #
One of the most talented new songwriters of the past half-decade, but most people probably know that by now? Between this second album, her supergroup Boygenius' EP, and her collaboration with Conor Oberst Better Oblivion Community Center, we have been getting to hear a lot of Bridgers' work. She even put out an EP at the end of the year that arranged a number of songs from this album with orchestral accompaniment. "I Know the End" is essential listening, and I recommend looking up some of her online appearances this year (NPR Tiny Desk, Jimmy Fallon, etc) for some really great performances.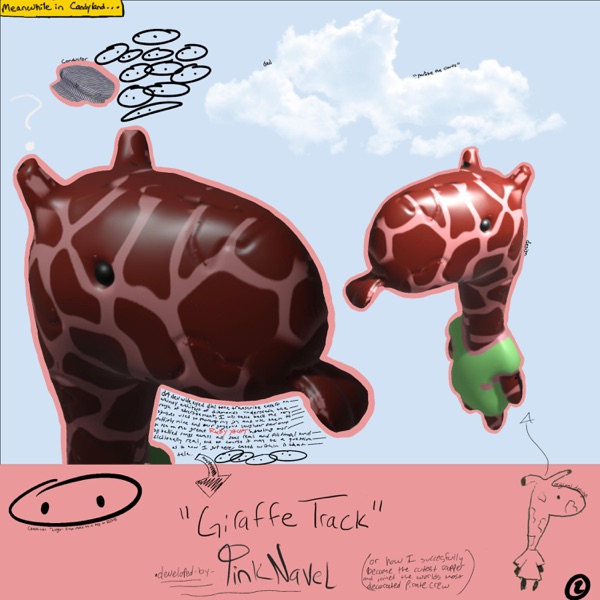 Experimental and weird—I happily tune in to hear whatever Pink Navel is doing because the creativity on display here is just energizing and so great.
Purity Ring - WOMB #
This doesn't really feel like a step forward in the way that their sophomore album did, but it's still a solid release if you're in the mood for this kind of sound. Still recommended! I just am ready for surprises from Purity Ring, and this isn't doing that.
I feel like this band has just been everpresent in the past 18 months—a studio album, two live albums, virtual concerts, virtual performances for radio stations and Youtube channels, high-gloss music videos, a music video created entirely with Animal Crossing... they're kind of hard to avoid if you're tapped into channels for new music at all. The new record is good, but I'm not sure how much of my listening habits here were about the music vs about the promotional machine and that makes me feel a little bit bummed out.
Worth the wait! A really wonderful album that really comes to a head with the title track at the end.
Wolf Parade can still do Wolf Parade things, and that's okay by me.